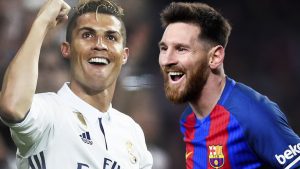 Cristiano Ronaldo pipped Lionel Messi to win the Best FIFA Men's Player award on Monday night, but who did the duo vote for?
Managers and captains of each national team nominated a first, second and third choice for the award, while a member of the media from each country also got the honour.
Ronaldo picked up 43.16% of the votes to claim the award for a second straight year, with Lionel Messi (19.25%) second ahead of Neymar (6.97%).
 With Ronaldo captain for Portugal, and Messi the Argentina skipper, both had their say in who picked up the prize, and while no player was allowed to vote for themselves, the duo did not pick one another.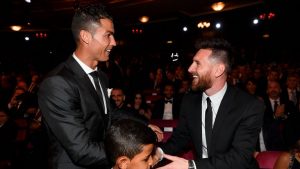 Ronaldo opted for Real Madrid team-mates Luka Modric (1st), Sergio Ramos (2nd) and Marcelo (3rd).
Meanwhile, Messi plumped for Barcelona duo Luis Suarez (1st) and Andres Iniesta (2nd), while also picking former team-mate Neymar (3rd), who joined Paris Saint-Germain in the summer.
Hugo Lloris voted for Tottenham team-mate Harry Kane as one of his three nominations for FIFA best player. Kane was nominated seven times, including by Wales boss Chris Coleman, but not by England boss Gareth Southgate nor nominated captain Jordan Henderson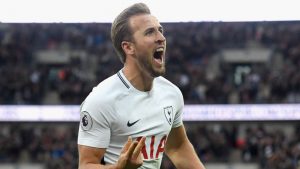 Here we pick out the votes of some more notable players and managers…
Gareth Southgate – England coach
Cristiano Ronaldo (1st), Luka Modric (2nd), Toni Kroos (3rd)
Jordan Henderson – England's nominated captain
Cristiano Ronaldo (1st), Lionel Messi (2nd), Luis Suarez (3rd)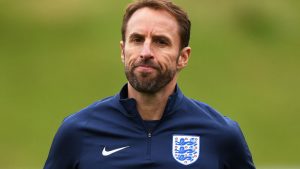 Eden Hazard – Belgium captain
N'Golo Kante (1st), Cristiano Ronaldo (2nd), Luka Modric (3rd)
Gianluigi Buffon – Italy captain
Cristiano Ronaldo (1st), Paulo Dybala (2nd), Luka Modric (3rd)
Luka Modric – Croatia captain
Cristiano Ronaldo (1st), Lionel Messi (2nd), Toni Kroos (3rd)
Manuel Neuer – Germany captain
Toni Kroos (1st), Robert Lewandowski (2nd), Arturo Vidal (3rd)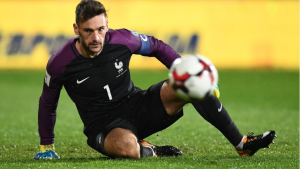 Hugo Lloris – France captain
Cristiano Ronaldo (1st), Sergio Ramos (2nd), Harry Kane (3rd)
Chris Coleman – Wales coach
Sergio Ramos (1st), Luka Modric (2nd), Harry Kane (3rd)
Gordon Strachan – (Former) Scotland coach
Luka Modric (1st), N'Golo Kante (2nd), Lionel Messi (3rd)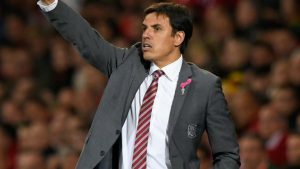 Scott Brown – Scotland captain
Cristiano Ronaldo (1st), Lionel Messi (2nd), Neymar (3rd)
Michael O'Neill – Northern Ireland coach
Cristiano Ronaldo (1st), Eden Hazard (2nd), N'Golo Kante (3rd)
Steven Davis – Northern Ireland captain
Cristiano Ronaldo (1st), Lionel Messi (2nd), Luka Modric (3rd)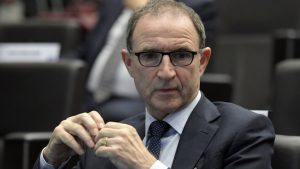 Martin O'Neill – Republic of Ireland coach
Cristiano Ronaldo (1st), Lionel Messi (2nd), Eden Hazard (3rd)
Seamus Coleman – Republic of Ireland captain
Cristiano Ronaldo (1st), Lionel Messi (2nd), Paulo Dybala (3rd)